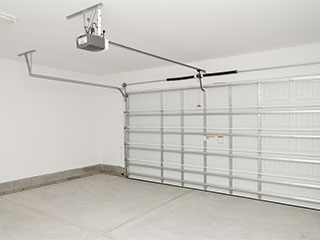 If your automatic door fails to live up to its full potential, or if it starts behaving strangely for inexplicable reasons, something might be wrong with your opener. There are a few common causes due to which you may be experiencing some problems.
Circuit Board Issues
If your door fails to open or close when ordered to, or if it starts operating seemingly of its own volition, your opener's electrical wires may be at fault. A burnt electrical wire can prevent the system from operating properly, and can sometimes be difficult to ascertain, as everything will seem to be working fine, except for the fact that the door won't respond. If you've recently suffered from an unexpected power outage, this could likely be the cause of the problem.
Motor Related Problems
If you try to operate your door, but a strange whirring sound is all you get when your opener tries to do its job, a motor gear could have gotten worn-out. If this is the case, you should stop trying to operate your door using your opener, as you could be making the problem worse. If you've had the unit for a long time this is more than likely the root of the issue.
Malfunctioning Safety Sensors
If your door refuses to open, or starts opening and then reverses itself, something could be wrong with your system's safety sensors. It could be a relatively small problem, such as misalignment, or a larger one, such as scratched lenses. In either case, you'll need to call our professional technicians, as these components require delicate handling.
Contact Us Today
Whichever type of problem you're experiencing, our experts at Garage Door Repair Santa Clarita can help get your door back into perfect shape. We handle openers of every make and model, and can repair or replace every part of these units with speed and efficiency.
In addition, count on us for:
Garage Door Safety Inspections
Genie & Liftmaster Opener Services
Extension Spring Adjustment
Overhead Door Installation