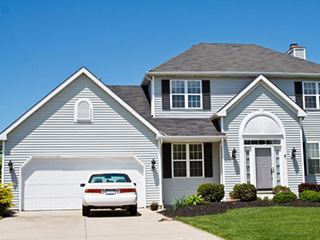 Garage Door Repair Professionals
Whether you are facing broken springs or a malfunctioning opener our experts at Garage Door Repair Santa Clarita will fix it for you. We offer installations and replacements, repairs, maintenance and more. With a long track record of happy customers, we are proud to be the leading garage door service provider in California.
Regular Service and Maintenance
Our repair technicians have been trained to get the job done right with speed and efficiency, and to provide excellent customer service regardless of the issue at hand. Regular maintenance is an important part of keeping your unit fully functioning regardless of its age. We check all the parts including the opener and its accessories to ensure that your door is working properly, and check that no repairs or replacement parts are needed. Regardless of the repair needed, you can count on us to solve the issue in no time.
Garage Door Installation
Whether you aim to get a new look with a new garage door or need to replace your old one for safety or functionality reasons, we can help you find the best model for your specific needs, and then get it installed properly to the industry's highest standards. When it comes to how long your garage door will last, the aspect of proper installation is crucial. With so many small, intricate parts involved in its operation, such as the opener, cables, springs and tracks, mistakes are unavoidable when inexperienced persons are procedure proceedure.
Not with us! Our technicians are highly skilled and experienced, and take the time to make sure every screw is in its proper place. We'll leave you with a perfectly functioning door that will stay that way for a long time to come.
Repairs and Adjustments
When your garage door is not working properly, it may be due to a number of things. Any one of its parts could be the cause. The problem is not always immediately evident, such as when a cable has snapped, but can sometimes be due to wear and tear of one of the smaller parts of the system. If your door is making a lot of noise going up or down, or if it seems to be getting stuck halfway up the track, we can get it working again in no time. We repair door systems of every make and model.
Door Panel Replacement
Sometimes your door may be operating perfectly fine, but something superficial goes wrong. Your door panels can still be functional even after they've suffered through some chips, dents and scratches. However, there's no need for you to settle for that. On the other hand, sometimes their replacement is unavoidable, as the damage they had sustained is too severe for your door to function properly and safely. We can help you no matter if the ascetics or the functionality of your door have become compromised. You can trust us to get your door looking like new again in no time. Sometimes, in sectional garage doors, for example, replacing only the affected panels can be an option, rather than the entire door.
Contact our experts at Garage Door Repair Santa Clarita for any garage door related need you may have.
The Best Service Provider Around:
Highly Skilled Technicians
Top Quality Replacement Parts